Chiropractor in Westfield, NJ
Dr. Todd Carnucci: Westfield Health & Rehabilitation
Chiropractic adjustments
Chiropractor in Westfield, NJ:  Westfield Health & Rehabilitation utilizes the latest technology, equipment, treatment therapies to aid spinal correction and chiropractic adjustments. The treatment plans available will put patients at ease and on the road to recovery. Chiropractic adjustments are a safe, natural and effective procedure to help keep the body in its best possible condition.
Our state-of-the-art, 6,000 square foot facility is highly unique in that we combine the latest treatments in physical therapy,chiropractic care and acupuncture into a single blended treatment program that allows us to provide superior care and convenience to our patients.
Why you should go to a chiropractor
The chiropractic care helps restore the body's natural structure before lifestyle, injury or other elements have misaligned it.  The spine is like the major highway of all of your nervous systems and any blockades can be detrimental to your health. Having a misaligned spine not only could cause discomfort or pain, but can also cause problems with other areas of your body. These problems occur when there are interruptions in the normal communication of information between the brain and the body, and chiropractic care can correct that.
The importance of spinal & posture screening at Westfield Health & Rehabilitation
In order to receive a comprehensive treatment plan, an exact cause must be determined. When you have a spinal and posture screening done, it serves as the initial step to formulating a specific solution to the problem you are experiencing. Back pain, neck pain and other physical ailments often originate in the spine. These screenings can reveal important information regarding a person's overall heath and provide a base for an effective course of action.
Common Conditions
Chiropractic care is used most often to treat neuromusculoskeletal complaints including back pain, neck pain, and joint pain.  Our patients experience relief from many chronic conditions:
Arm Pain
Arthritis
Asthma
Back Pain
Bulging Disc
Bursitis
Carpal Tunnel
Constipation
Degenerative Disc
Disc Problems
Dizziness
Fibromyalgia
Headaches
Herniated Disc
Indigestion
Insomnia
Joint Pain
Knee Pain
Migraines
Numbness in Hands & Feet
Sciatica
Shoulder Pain
Sprains
Strains
Stress
Whiplash
Work Related Injuries
A consultation and examination to determine the root causes of a condition will help develop a treatment plan unique to the individual and their lifestyle.
Call to see how chiropractic can change your life
Chiropractic care is a great, low-risk conservative option that can help people with many issues. To take the first step to living a pain free life, give us a call at (908) 928-1000.
What Our Patients are Saying…
Dr. Carnucci is the best. Highly recommend!*
The healing that Dr. Todd and his staff have done not only for me but my family, my grandchildren ages 10, 9, 9 and 2, my daughters, my brother and mother of 82 is AMAZING.*
I recommend everyone I know to Dr. Todd – he's the best! Been going to him since I moved to Westfield 9 years ago, and he has treated me throughout all 3 pregnancies too.*
I am fairly new to the chiropractic world and it has been my absolute pleasure to be able to work with Dr.Todd. They have everything i needed under one roof, saving me two or three trips every visit. If you are looking for a group of caring and knowledgeable individuals that take the time to listen and understand your needs than this could be the practice for you just like it was the perfect fit for me. Just check out the website for yourself!  Thank you again Dr.Todd, if I could rate you more than 5 stars, I would.*
As a chiropractor myself I use dr Carnucci to care for my spine !! His staff is also wonderful and always provides a happy healthy experience. Westfield health is the best!!*
I am a patient of Dr. Carnucci's as are my husband and 2 children. He is an excellent chiropractor and the staff at Westfield Health & Rehab are wonderful! Highly recommend!*
Dr. Todd Carnucci is one of the most caring people I have ever met. My family and I have been patients of his for nearly 15 years. He and his staff are the best at that they do.*
You are the best Dr. Todd.*
I have 2 health issues…IBD & an arthritic neck with some bad discs; probably too much time in front of a computer screen, and perhaps age too, although hate to admit that part. The first I cannot control – it comes and goes – but my neck belongs to this unit 100%…a caring, professional, diligent and most importantly, results-oriented group! Starting with my exercise routine, followed by the magic fingers of my physical therapist, and finally my session with Dr. Todd allows me to walk out of there, amazed with full motion in my neck. Tucked away in my bag, I have a new stretch band and a new series of exercises to keep me from locking up again. Highly recommended as this group stays ahead of the curve on the latest pain management technology and practices, keeping me a step ahead of my pain!*
AMAZING SERVICE.they make me feel so comfortable and every visit is like a relaxing vacation! Definitely recommend.*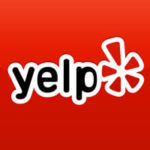 *These are real reviews written by our patients, however, results may vary from person to person
Schedule Your Appointment with Westfield Health & Rehabilitation
Call (908) 928-1000 or Click Below to Request an Appointment Online: