Cold Laser Therapy
Alleviate Pain, Reduce Inflammation & Accelerate Healing
Cold Laser Therapy in Westfield, NJ
Westfield Health & Rehabilitation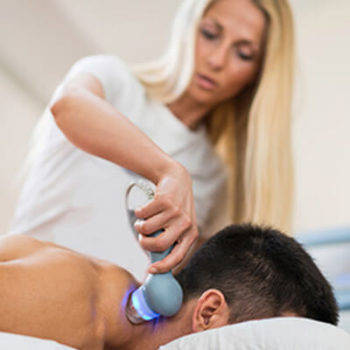 Cold laser therapy is a non-invasive, painless, low level laser that stimulates the damaged tissues, enhancing the progress of healing and providing relief from pain and inflammation. Cold laser treatment can help chronic pain and inflammation due to its capability to penetrate the skin and treat soft tissue injuries. It is a proven technique that is very popular in Europe and has been gaining popularity in the states for those seeking effective pain treatments without medication or surgery.
Some of the common issues that cold laser therapy can treat:
Arthritis
Burns
Swelling
Sports injuries
Ligament injury
Muscle strain
Regeneration of the nerves
Joint injuries and pains
Wound healing


Multi Radiance Super Pulsed Lasers
Multi Radiance Super Pulsed Lasers use innovative technology to deliver light energy to tissue, which reduces pain and increases circulation for patients with arthritis, inflammation and injury.
Non-invasive and medication-free treatment:
When you come in for your sessions, low-level light is applied directly to the problem areas. During the treatment, you'll feel the device against your skin, but it creates no heat, sound, or vibration. It is completely noninvasive and painless. The tissue absorbs the light. The body then has a natural reaction to red and near infrared light. This reaction can affect damaged cells that helps promote their regeneration.
Most of the time, one treatment will take only a few minutes. You may see results after your first session, but it depends on your condition. The chiropractors at our facility will work with you to formulate the best treatment route to manage your pain.
Make an appointment today for Cold Laser
Cold laser care clearly is a great, low-risk option for many issues. Reduce or eliminate your pain! Give us a call today at (908) 928-1000.
What Our Patients are Saying…
They have taken me in as a new patient and explained all the things going on with. New adjusting methods have given me relief I haven't had in awhile.*
I am a patient of Dr. Carnucci's as are my husband and 2 children. He is an excellent chiropractor and the staff at Westfield Health & Rehab are wonderful! Highly recommend!*
I recommend everyone I know to Dr. Todd – he's the best! Been going to him since I moved to Westfield 9 years ago, and he has treated me throughout all 3 pregnancies too.*
The healing that Dr. Todd and his staff have done not only for me but my family, my grandchildren ages 10, 9, 9 and 2, my daughters, my brother and mother of 82 is AMAZING.*
I've been going to Dr. Carnucci for the last 10+ years and highly recommend him and his staff! He's been a life saver!*
This is a one stop wellness center.  Dr Todd is outstanding.  They now offer acupuncture ( I was a skeptic…no longer).  Their physical therapist is excellent. As needed you can get an appointment with several pain management specialists. The office staff is friendly and will try their best to make appointments to fit the lives of the busy man or woman.  They have the spinal decompression which will offer tremendous relieve to lower back pain, bulging  discs, herniated disc, and sciatica…and I am a walking testament to that.  I highly recommend this Doctor and the entire staff.*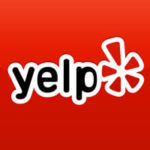 My husband and 3 boys are all patients. I highly recommend and trust Dr. Todd Carnucci.*
Dr. Carnucci is the best. Highly recommend!*
As a chiropractor myself I use dr Carnucci to care for my spine !! His staff is also wonderful and always provides a happy healthy experience. Westfield health is the best!!*
*These are real reviews written by our patients, however, results may vary from person to person
Schedule Your Appointment with Westfield Health & Rehabilitation
Call (908) 928-1000 or Click Below to Request an Appointment Online: