Westfield Acupuncture Clinic




Achieve Whole Body Health & Relief from Chronic Pain



Acupuncture in Westfield, NJ: Westfield Health & Rehabilitation
Visit Our Licensed Acupuncturist
What can acupuncture treat?
Acupuncture in Westfield, NJ: Acupuncture can be effective in helping people with illnesses, injuries, chronic pain, addictions, anxiety, insomnia, digestive problems, menstrual cramps, weight control, infertility and much, much more.
We often use acupuncture as an adjunct therapy to the comprehensive list of services. Dr. Carnucci will work with you to develop a comprehensive approach to help alleviate your pain, and not just mask it with traditional Western medicine that involves medication or masking symptoms.
The benefits of acupuncture are numerous and address not only physical health but mental wellbeing. This makes it an excellent course of treatment whenever stress is the cause of bodily symptoms. Neuro-imaging studies show acupuncture to calm areas of the brain that register pain and eastern philosophy credit it with stimulating the bodies Qi or "life force" which lowers stress and promotes emotional wellness
Our licensed acupuncturist specializes in a variety of health conditions
Back Pain
Neck Pain
Sciatica
Fibromyalgia
Migraines / Headaches
Insomnia
Allergies
IBS
Arthritis
Acne
Pregnancy / Infertility
Smoking
Anxiety
Neuralgia
Diabetes
Obesity
Psoriasis
Allergies
and many more…
What to expect during your visit
Each acupuncture session is generally 30-40 minutes long depending on your individual needs. During the session, patients will lie down on a table in a private, comfortable and relaxed environment. Very thin, sterile needles (used 1 time per patient), are placed in specific points on the body. Most patients do not experience any pain or discomfort. Some of our patients even fall asleep during the session because they find treatment to be so relaxing!
Call us today to schedule your appointment with our licensed acupuncturist
Call us at (908) 928-1000 to schedule your appointment for acupuncture.
What Our Patients are Saying…
My husband and 3 boys are all patients. I highly recommend and trust Dr. Todd Carnucci.*
I have 2 health issues…IBD & an arthritic neck with some bad discs; probably too much time in front of a computer screen, and perhaps age too, although hate to admit that part. The first I cannot control – it comes and goes – but my neck belongs to this unit 100%…a caring, professional, diligent and most importantly, results-oriented group! Starting with my exercise routine, followed by the magic fingers of my physical therapist, and finally my session with Dr. Todd allows me to walk out of there, amazed with full motion in my neck. Tucked away in my bag, I have a new stretch band and a new series of exercises to keep me from locking up again. Highly recommended as this group stays ahead of the curve on the latest pain management technology and practices, keeping me a step ahead of my pain!*
let me give a HUGE thankful wave of gratitude for Westfield Health and Rehabilitation!! Shana my acupuncturist , after 5 awful years of being in pain with injuries and crazy new symptoms , tons of nerve burns, minor surgeries, useless highly addictive pain meds with terrible side effects, painful PT and all things unsuccessful, acupuncture has improved my life dramatically!
Shana is highly knowledgeable , well trained , excellent at what she does. She also is stellar with her bedside manner, actually everyone there is! To find a health practitioner that actually listens and is genuinely concerned about your quality of life in itself is priceless and makes a HUGE difference. By recommending homeopathic treatments, giving me the information to also add amino acids and other vitamins to my daily regimen is so beneficial. I notice small improvements. While I still have bad days, they haven't been as debilitating as I have had in the past! So a huge THANK you for changing and improving the quality of my life!*
Dr Todd has changed my life. I'm pain free and could not be happier. Friendly and personable office team makes every visit comfortable and efficient. Could not be happier with Westfield!*
The healing that Dr. Todd and his staff have done not only for me but my family, my grandchildren ages 10, 9, 9 and 2, my daughters, my brother and mother of 82 is AMAZING.*
I am a patient of Dr. Carnucci's as are my husband and 2 children. He is an excellent chiropractor and the staff at Westfield Health & Rehab are wonderful! Highly recommend!*
They have taken me in as a new patient and explained all the things going on with. New adjusting methods have given me relief I haven't had in awhile.*
AMAZING SERVICE.they make me feel so comfortable and every visit is like a relaxing vacation! Definitely recommend.*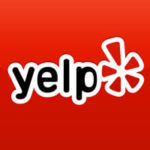 Dr. Carnucci is the best. Highly recommend!*
I am fairly new to the chiropractic world and it has been my absolute pleasure to be able to work with Dr.Todd. They have everything i needed under one roof, saving me two or three trips every visit. If you are looking for a group of caring and knowledgeable individuals that take the time to listen and understand your needs than this could be the practice for you just like it was the perfect fit for me. Just check out the website for yourself!  Thank you again Dr.Todd, if I could rate you more than 5 stars, I would.*
*These are real reviews written by our patients, however, results may vary from person to person
Schedule Your Appointment with Westfield Health & Rehabilitation
Call (908) 928-1000 or Click Below to Request an Appointment Online: