Osteoarthritis Injections
Treat Knee Pain without Medication or Surgery

Osteoarthritis Injections in Westfield, NJ
Dr. Rae Aranas: Primary Pain Consultants of Westfield Health & Rehabilitation
Knee injections for osteoarthritis
Osteoarthritis of the knee is a chronic condition resulting in pain and degeneration that affects millions of Americans. Osetoarthritis negatively affects the quality of synovial fluid and therefore it's ability to protect and lubricate the joint.
The goal of osteoarthitis injections is to supplement the poor quality of hyaluronic acid in the painful knee with additional highly purified hyaluronic acid.
What to expect during the procedure
Natural Knee Fluid Replacement Therapy consists of natural injections into the knee that are painless.  Most often the injection is provided as an in office procedure.  The injection site will be cleaned prior to the insertion of the needle, and if the knee is swollen, Dr. Rae Aranas may extract fluid.  He will then administer the injection. Patients should understand the risks that injection results will vary based upon the degree of damage inflicted to the knee.  In addition, some treatments may include multiple injection sessions.
The best recommendation is to schedule a complimentary consultation with Dr. Rae Aranas so he can answer any questions and put your mind at rest about concerns that you may have in regards to this simple and safe procedure.
We are ready to help!
Our expert team offers a natural knee replacement treatment that has alleviated the pain of hundreds of wonderful people like yourselves.  So make sure to call today and jump back into the activities you love (908) 928-1000!
What Our Patients are Saying…
AMAZING SERVICE.they make me feel so comfortable and every visit is like a relaxing vacation! Definitely recommend.*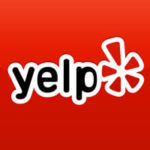 They have taken me in as a new patient and explained all the things going on with. New adjusting methods have given me relief I haven't had in awhile.*
This is a one stop wellness center.  Dr Todd is outstanding.  They now offer acupuncture ( I was a skeptic…no longer).  Their physical therapist is excellent. As needed you can get an appointment with several pain management specialists. The office staff is friendly and will try their best to make appointments to fit the lives of the busy man or woman.  They have the spinal decompression which will offer tremendous relieve to lower back pain, bulging  discs, herniated disc, and sciatica…and I am a walking testament to that.  I highly recommend this Doctor and the entire staff.*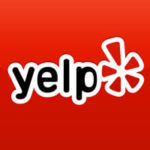 My husband and 3 boys are all patients. I highly recommend and trust Dr. Todd Carnucci.*
I've been going to Dr. Carnucci for the last 10+ years and highly recommend him and his staff! He's been a life saver!*
I am a patient of Dr. Carnucci's as are my husband and 2 children. He is an excellent chiropractor and the staff at Westfield Health & Rehab are wonderful! Highly recommend!*
Dr. Carnucci has a really great practice. His staff is extremely friendly and took the time to make me feel like they truly cared about me. I grew up in Cranford and whenever I travel back home I make sure to stop to see Dr. Carnucci's for an adjustment. I highly recommend his practice to anyone who needs chiropractic care or physical therapy.*
Dr. Todd Carnucci is one of the most caring people I have ever met. My family and I have been patients of his for nearly 15 years. He and his staff are the best at that they do.*
You are the best Dr. Todd.*
I recommend everyone I know to Dr. Todd – he's the best! Been going to him since I moved to Westfield 9 years ago, and he has treated me throughout all 3 pregnancies too.*
*These are real reviews written by our patients, however, results may vary from person to person
Schedule Your Appointment with Westfield Health & Rehabilitation
Call (908) 928-1000 or Click Below to Request an Appointment Online: