Trigger Point Therapy
Target specific knots & fascia
Trigger Point Therapy in Westfield, NJ
Westfield Health & Rehabilitation
Trigger Point Therapy is a soft-tissue treatment that helps release tense, painful knots in the muscles and fascia. This method is also known as dry needling – a very thin needle (that doesn't carry medication) is inserted into a muscle's trigger point, which is the sensitive or tender point that is emanating pain. Trigger Point Therapy relaxes the muscles and reduces pain by disrupting the core positive feedback loop.
Trigger Point Therapy Can Benefit
Arthritis
Tendonitis
Headaches
Back pain
Neck pain
Shoulder pain
Hip pain
Leg pain
Knee pain
Foot pain
Make an appointment today for Trigger Point Therapy
Trigger Point Therapy is effective for many issues. Reduce or eliminate your pain! Give us a call today at (908) 928-1000.
What Our Patients are Saying…
AMAZING SERVICE.they make me feel so comfortable and every visit is like a relaxing vacation! Definitely recommend.*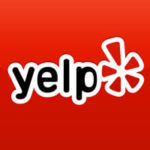 I love this place. My family and I have been coming here since it opened. My husband has a bad back and he comes every time he has a problem, they are helpful and they have good hours. My son after a shoulder injury went to a orthopedic and somewhere else for PT, after 1 month with no improvement, we had to come here. They improved and strengthened his shoulder and made it ready for rowing season. I've come here with sciatica pain, gone is a couple of months. I've come here after a car accident. I'm recently coming for a bum knee and I need to get it in shape in order to hike the Grand Canyon for my 50th Birthday. Caring & effective. They don't rush you, they take the time to understand where your pain is and they treat it. Love it.*
I have 2 health issues…IBD & an arthritic neck with some bad discs; probably too much time in front of a computer screen, and perhaps age too, although hate to admit that part. The first I cannot control – it comes and goes – but my neck belongs to this unit 100%…a caring, professional, diligent and most importantly, results-oriented group! Starting with my exercise routine, followed by the magic fingers of my physical therapist, and finally my session with Dr. Todd allows me to walk out of there, amazed with full motion in my neck. Tucked away in my bag, I have a new stretch band and a new series of exercises to keep me from locking up again. Highly recommended as this group stays ahead of the curve on the latest pain management technology and practices, keeping me a step ahead of my pain!*
Dr. Todd & his staff are the best! As an RN for nearly 40 years, I am very selective in who I trust my healthcare to. Dr. Todd's staff are friendly, professional, & all work together as a great team. The energy in his practice is exceedingly positive, which promotes healing. I have received chiropractic care, PT, & acupuncture. I no longer get headaches since starting chiropractic care with him. His modalities have helped heal low back pain & various injuries. I highly recommend his practice to everyone I know!*
Dr. Todd helped me get through my first and only marathon. Not being a runner, he helped me with all of the aches and pains associated with the pounding on the back and joints!*
Dr. Todd Carnucci is one of the most caring people I have ever met. My family and I have been patients of his for nearly 15 years. He and his staff are the best at that they do.*
I am fairly new to the chiropractic world and it has been my absolute pleasure to be able to work with Dr.Todd. They have everything i needed under one roof, saving me two or three trips every visit. If you are looking for a group of caring and knowledgeable individuals that take the time to listen and understand your needs than this could be the practice for you just like it was the perfect fit for me. Just check out the website for yourself!  Thank you again Dr.Todd, if I could rate you more than 5 stars, I would.*
Dr. Carnucci is the best. Highly recommend!*
I recommend everyone I know to Dr. Todd – he's the best! Been going to him since I moved to Westfield 9 years ago, and he has treated me throughout all 3 pregnancies too.*
*These are real reviews written by our patients, however, results may vary from person to person
Schedule Your Appointment with Westfield Health & Rehabilitation
Call (908) 928-1000 or Click Below to Request an Appointment Online: