Chiropractic Care for
Healthy Infants, Children and Teens

Pediatric Chiropractor in Westfield, NJ
Dr. Todd Carnucci: Westfield Health & Rehabilitation
Pediatric Chiropractor in Westfield, NJ: Chiropractors have been performing adjustments on children and infants for more than one hundred years! Many childhood ailments respond to chiropractic care.
When children come into this world, their bodies will be subjected to various kinds of stress. Even at birth, infants can be susceptible to spinal misalignment due to fetal positions in utero, a slow birth or a c-section. A brief pediatric check-up is not designed to detect possible "hidden damage" that a chiropractic exam would discover. Early detection is the key to preventing potential pain or discomfort in the future. As a child develops, things can happen along the way. Poor posture, falls, injuries during athletic activities, can all affect how the body properly develops if there are misalignments in the spine.
We help pediatric patients with many conditions:
Infantile Colic
Reflux
ADD / ADHD
Allergies/Sinus Issues/Asthma
Bed Wetting
Constipation/Digestive Issues
Chronic Ear Infections
Headaches
Scoliosis Detection and Treatment
Sensory Processing Disorder
TMJ Syndrome
Naturally ensure that a child is happy and healthy with chiropractic
The first thing Dr. Carnucci will do is to conduct a thorough history of your child's health and any complaints. This is followed by a complete physical examination of the child's spine. When Dr. Carnucci performs spinal adjustments for infants and young children, it will involve a gentle fingertip pressure to correct spinal misalignments.
This will gently restore mobility to spinal joints. A child's spine generally responds faster compared to an adult's spine. The actual number of adjustments will vary depending on many factors, such as the length of time the problem has been present. Parents can feel confident about the safety of chiropractic for their child since it is non-invasive and medication free.
Schedule an appointment today for pediatric chiropractic care
Visit a chiropractic center that understands children and the importance of family. Every child is in good hands with our caring, friendly staff. Give our office a call today at (908) 928-1000 to schedule your appointment.
What Our Patients are Saying…
My husband and 3 boys are all patients. I highly recommend and trust Dr. Todd Carnucci.*
Dr. Todd Carnucci is one of the most caring people I have ever met. My family and I have been patients of his for nearly 15 years. He and his staff are the best at that they do.*
I am a patient of Dr. Carnucci's as are my husband and 2 children. He is an excellent chiropractor and the staff at Westfield Health & Rehab are wonderful! Highly recommend!*
Dr Todd has changed my life. I'm pain free and could not be happier. Friendly and personable office team makes every visit comfortable and efficient. Could not be happier with Westfield!*
I love this place. My family and I have been coming here since it opened. My husband has a bad back and he comes every time he has a problem, they are helpful and they have good hours. My son after a shoulder injury went to a orthopedic and somewhere else for PT, after 1 month with no improvement, we had to come here. They improved and strengthened his shoulder and made it ready for rowing season. I've come here with sciatica pain, gone is a couple of months. I've come here after a car accident. I'm recently coming for a bum knee and I need to get it in shape in order to hike the Grand Canyon for my 50th Birthday. Caring & effective. They don't rush you, they take the time to understand where your pain is and they treat it. Love it.*
This is a one stop wellness center.  Dr Todd is outstanding.  They now offer acupuncture ( I was a skeptic…no longer).  Their physical therapist is excellent. As needed you can get an appointment with several pain management specialists. The office staff is friendly and will try their best to make appointments to fit the lives of the busy man or woman.  They have the spinal decompression which will offer tremendous relieve to lower back pain, bulging  discs, herniated disc, and sciatica…and I am a walking testament to that.  I highly recommend this Doctor and the entire staff.*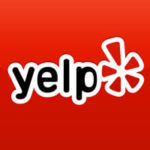 As a chiropractor myself I use dr Carnucci to care for my spine !! His staff is also wonderful and always provides a happy healthy experience. Westfield health is the best!!*
You are the best Dr. Todd.*
I have 2 health issues…IBD & an arthritic neck with some bad discs; probably too much time in front of a computer screen, and perhaps age too, although hate to admit that part. The first I cannot control – it comes and goes – but my neck belongs to this unit 100%…a caring, professional, diligent and most importantly, results-oriented group! Starting with my exercise routine, followed by the magic fingers of my physical therapist, and finally my session with Dr. Todd allows me to walk out of there, amazed with full motion in my neck. Tucked away in my bag, I have a new stretch band and a new series of exercises to keep me from locking up again. Highly recommended as this group stays ahead of the curve on the latest pain management technology and practices, keeping me a step ahead of my pain!*
AMAZING SERVICE.they make me feel so comfortable and every visit is like a relaxing vacation! Definitely recommend.*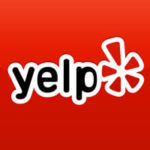 *These are real reviews written by our patients, however, results may vary from person to person
Schedule Your Appointment with Westfield Health & Rehabilitation
Call (908) 928-1000 or Click Below to Request an Appointment Online: