Chiropractic Care for a
Safer & More Comfortable Pregnancy
Pregnancy / Prenatal Chiropractor in Westfield, NJ
Dr. Todd Carnucci: Westfield Health & Rehabilitation
Chiropractic care promotes a more comfortable pregnancy:
Pregnancy Chiropractor in Westfield, NJ: During pregnancy, the body goes through amazing changes. With the spine, pelvis and other parts of the body moving around during every stage of a pregnancy, misalignments can occur, causing disorders that can affect the nerves, muscles or organs.
With the body changing drastically, the spinal column itself moves to accommodate a child and the extra weight. The pelvis undergoes many changes to compensate for the growing baby as well. Risk of misalignments and interference of the nervous system can increase as pregnancy continues. The pelvis supports the growing uterus with specific ligaments. If the bones of the pelvis are out of alignment, this will cause asymmetrical ligament support of the uterus. This results in a more difficult passage for the baby during delivery.
These structural changes can affect the nerves and the spinal cord, disrupting the normal communication of information between the brain and the body. Dr. Carnucci can adjust a spine and extremities to help the body feel relaxed and subside pain or soreness.
Benefits of chiropractic care during pregnancy:
Possibly decrease labor times
Aid in VBAC
Help reduce or eliminate restless leg
Decreased lower back pain
Reduce or eliminate headaches
Reduction of nerve pain
Decreases joint pain
Experience pregnancy with natural chiropractic treatments:
During a pregnancy, going to Dr. Carnucci will help to formulate a specific solution to target the problem areas at every stage. Having regular chiropractic care during a pregnancy can reveal important information regarding a person's overall heath and provide a base for an effective course of action during a pregnancy.
Chiropractic care has been shown to decrease labor time, reduce the need for pain medications, and may even reduce the possibility of post-partum. Those who are pregnant come to chiropractors with problems such as heartburn, morning sickness, low back pain, breech babies, sciatica, swollen ankles and feet, headaches, and constipation as well.
RockTape is another method used at Westfield Health & Rehabilitation to help ease the pain and stress of the pregnant body.
Call now to see how chiropractic can change a pregnancy
Chiropractic care clearly is a great, low-risk option for many issues. Stop living in pain! Give us a call today at (908) 928-1000.
What Our Patients are Saying…
I've been going to Dr. Carnucci for the last 10+ years and highly recommend him and his staff! He's been a life saver!*
let me give a HUGE thankful wave of gratitude for Westfield Health and Rehabilitation!! Shana my acupuncturist , after 5 awful years of being in pain with injuries and crazy new symptoms , tons of nerve burns, minor surgeries, useless highly addictive pain meds with terrible side effects, painful PT and all things unsuccessful, acupuncture has improved my life dramatically!
Shana is highly knowledgeable , well trained , excellent at what she does. She also is stellar with her bedside manner, actually everyone there is! To find a health practitioner that actually listens and is genuinely concerned about your quality of life in itself is priceless and makes a HUGE difference. By recommending homeopathic treatments, giving me the information to also add amino acids and other vitamins to my daily regimen is so beneficial. I notice small improvements. While I still have bad days, they haven't been as debilitating as I have had in the past! So a huge THANK you for changing and improving the quality of my life!*
Dr. Carnucci has a really great practice. His staff is extremely friendly and took the time to make me feel like they truly cared about me. I grew up in Cranford and whenever I travel back home I make sure to stop to see Dr. Carnucci's for an adjustment. I highly recommend his practice to anyone who needs chiropractic care or physical therapy.*
You are the best Dr. Todd.*
Dr. Carnucci is the best. Highly recommend!*
Dr. Todd Carnucci is one of the most caring people I have ever met. My family and I have been patients of his for nearly 15 years. He and his staff are the best at that they do.*
This is a one stop wellness center.  Dr Todd is outstanding.  They now offer acupuncture ( I was a skeptic…no longer).  Their physical therapist is excellent. As needed you can get an appointment with several pain management specialists. The office staff is friendly and will try their best to make appointments to fit the lives of the busy man or woman.  They have the spinal decompression which will offer tremendous relieve to lower back pain, bulging  discs, herniated disc, and sciatica…and I am a walking testament to that.  I highly recommend this Doctor and the entire staff.*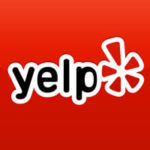 Westfield Health & Rehabilitation is the best multifaceted center I have ever been to! The staff is extremely friendly and knowledgeable. You definitely get the feeling that Dr. Carnucci and his staff personally care about your wellbeing. I highly recommend W H&R for anything from minor aches and pains to post-surgical rehab!*
As a chiropractor myself I use dr Carnucci to care for my spine !! His staff is also wonderful and always provides a happy healthy experience. Westfield health is the best!!*
*These are real reviews written by our patients, however, results may vary from person to person
Schedule Your Appointment with Westfield Health & Rehabilitation
Call (908) 928-1000 or Click Below to Request an Appointment Online: