Sports Medicine
Injury Rehabilitation & Performance
Sports Medicine in Westfield, NJ
Westfield Health & Rehabilitation
Sports Injury Chiropractor and Physical Therapy in Westfield, NJ: Athletes understand the numerous demands of participating in a sport. Putting your body through these activities, such as running, jumping or tackling, can result in painful tears, sprains and strains. Visiting our state-of-the-art chiropractic and physical rehabilitation center in Westfield can help athletes heal faster after suffering a sports injury and can build strength to prevent them.
Sports injuries can limit performance and cause pain:
The main reasons athletes suffer sports injuries include forceful impacts, repetitive motions, over-training and failure to warm up properly. This can happen in countless ways depending on what activity you are doing or what sport you are playing in. It is important to take precautionary measures but sometimes injuries can happen to the most physically active and experienced people. Often these conditions are a result of injuries suffered years or even decades ago that did not heal properly.
Children and teens tend to ignore what seem to be small injuries when they are active. But if an injury is left untreated, this can lead to chronic pain in other areas, that may not even be directly related to the focal point of the injury, such the knees, hips, back and neck. Many sports injuries are insufficiently treated or allowed to rest and heal, increasing the odds that they will cause chronic pain later in life. This can lead to pain, frustration and a decrease in athletic abilities.
Sports injuries can cause the following symptoms:
Swelling
Burning, dull pain
Headaches
Muscle Pains
Inflammation
Muscle Spasms
Sports injuries can cause further injuries if left untreated:
Although many people think that chiropractic is solely limited to the spine, Dr. Carnucci and his team treats and helps prevent injuries of the neck, back, shoulders, knees and ankles. When the spine is perfectly aligned, this can alleviate tension in the body, decreases inflammation and allows the nervous system to function optimally.
When the spine is aligned, vital nutrients, water and body can travel throughout the body easily. It can also increase the immune system, which is ideal for anyone with a busy and active lifestyle. This allows the body to function better and become less susceptible to injury.
Our doctors can help athletes by relieving their pain and helping them heal faster after an injury. Many athletes try to mask pain with medication, but this can lead to further risk and damage to the body. At Westfield Health & Rehabilitation, we will perform a full evaluation. Our chiropractors and licensed physical therapists will construct a customized treatment plan to get you feeling your best and back to doing what you love.
Our multidisciplinary clinic combines chiropractic, physical therapy and acupuncture with other sports medicine modalities
Unlike other sports medicine clinics, our rehabilitation center is a 6,000 foot, state-of-the-art facility equipped with the latest in health care technology and innovation. Our team consists of experienced chiropractors, physical therapists and a licensed acupuncturist. We combine these non-surgical therapy modalities into a single blended treatment program that allows us to provide superior care and convenience to our patients.
RockTape is available for sports injury treatment of soft tissue damage:
For amateur and professional athletes, weekend warriors, or even those who just need good support to help get through the day, this is the perfect product! This heat activated, self adhesive, water resistant tape can help with postural issues, maintain proper blood flow to target areas, decrease inflammation via lymphatic drainage to damaged tissues and even help take tension off irritated joints.
RockTape offers structural support and is hypoallergenic with a tight weave pattern that enables muscles to get back to its correcting position while increasing efficiency and providing full ranges of motion.
RockTape is effective for many conditions
Achilles tendinitis
Plantar fasciitis
Rotator cuff
Lower back issue
Tennis and golf elbow
Pain associated with pregnancy
Jumper's knee (PFS)
ACL / MCL issues
Groin and hamstring pulls
Shin splints
Quickly fatiguing muscles
Postural correction
Schedule your free consultation with our sports rehabilitation doctor
If you have suffered an injury or would like to improve your overall performance and endurance, call us at (908) 928-1000 and schedule your consultation.
What Our Patients are Saying…
AMAZING SERVICE.they make me feel so comfortable and every visit is like a relaxing vacation! Definitely recommend.*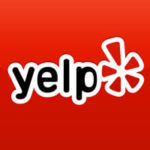 As a chiropractor myself I use dr Carnucci to care for my spine !! His staff is also wonderful and always provides a happy healthy experience. Westfield health is the best!!*
Dr. Carnucci has a really great practice. His staff is extremely friendly and took the time to make me feel like they truly cared about me. I grew up in Cranford and whenever I travel back home I make sure to stop to see Dr. Carnucci's for an adjustment. I highly recommend his practice to anyone who needs chiropractic care or physical therapy.*
I have 2 health issues…IBD & an arthritic neck with some bad discs; probably too much time in front of a computer screen, and perhaps age too, although hate to admit that part. The first I cannot control – it comes and goes – but my neck belongs to this unit 100%…a caring, professional, diligent and most importantly, results-oriented group! Starting with my exercise routine, followed by the magic fingers of my physical therapist, and finally my session with Dr. Todd allows me to walk out of there, amazed with full motion in my neck. Tucked away in my bag, I have a new stretch band and a new series of exercises to keep me from locking up again. Highly recommended as this group stays ahead of the curve on the latest pain management technology and practices, keeping me a step ahead of my pain!*
I've been going to Dr. Carnucci for the last 10+ years and highly recommend him and his staff! He's been a life saver!*
They have taken me in as a new patient and explained all the things going on with. New adjusting methods have given me relief I haven't had in awhile.*
Westfield Health & Rehabilitation is the best multifaceted center I have ever been to! The staff is extremely friendly and knowledgeable. You definitely get the feeling that Dr. Carnucci and his staff personally care about your wellbeing. I highly recommend W H&R for anything from minor aches and pains to post-surgical rehab!*
I recommend everyone I know to Dr. Todd – he's the best! Been going to him since I moved to Westfield 9 years ago, and he has treated me throughout all 3 pregnancies too.*
I am a patient of Dr. Carnucci's as are my husband and 2 children. He is an excellent chiropractor and the staff at Westfield Health & Rehab are wonderful! Highly recommend!*
*These are real reviews written by our patients, however, results may vary from person to person
Schedule Your Appointment with Westfield Health & Rehabilitation
Call (908) 928-1000 or Click Below to Request an Appointment Online: