Westfield Physical Rehabilitation Center

Physical Therapy in Westfield, NJ
Westfield Health & Rehabilitation
Customized physical therapy programs
Each client has a customized program that is developed to meet their specific needs with therapeutic exercise and functional training being the cornerstones. Depending upon the particular needs of a patient, we may recommend complementary options along with physical therapy such as chiropractic adjustments, acupuncture, cold laser therapy, and other natural solutions.
Fitness and wellness oriented programs may be suggested to maintain function and mobility. Physical therapy programs get you moving and can actually get you back into shape and in the game again.
Meet our Westfield licensed physical therapists
Dr. Lalaine Leano and Dr. Melissa DeFino are experienced in treating sports-related injuries and conditioning as well as orthopedic, cardiac and neuromuscular diagnoses. Our techniques are gentle and effective for corrective healing for long term benefits.
Lalaine Leano, DPT
Physical Therapy Director
Dr. Lalaine Leano earned her degree from Utica College in New York and has over 15 years of experience working with orthopedic, sports and post-operative cases. Dr. Leano serves as the director of the physical therapy department at Westfield Health & Rehabilitation.
Melissa O.
Physical Rehabilitation Aide
Melissa supports our physical therapy team and she helps patients with exercise and their treatment plan.
Our patients recover from a host of conditions:
Disorders, injuries and surgeries of the musculoskeletal system and the neurological system
Post-operative procedures
Orthopedic injuries
Sports Injuries
Fractures, sprains and strains
Visit our 6,000 square foot facility in the heart of Westfield, NJ
Our advanced rehabilitation facility is equipped with the latest in physical therapy technology.  We are conveniently located right near the train station in Westfield, New Jersey and our physical therapist team will customize a program to get you back to optimal health in the quickest time possible.  To set up your appointment, call us at (908) 928-1000.
What Our Patients are Saying…
My husband and 3 boys are all patients. I highly recommend and trust Dr. Todd Carnucci.*
They have taken me in as a new patient and explained all the things going on with. New adjusting methods have given me relief I haven't had in awhile.*
AMAZING SERVICE.they make me feel so comfortable and every visit is like a relaxing vacation! Definitely recommend.*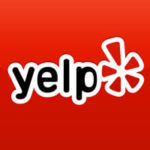 I recommend everyone I know to Dr. Todd – he's the best! Been going to him since I moved to Westfield 9 years ago, and he has treated me throughout all 3 pregnancies too.*
Dr Todd has changed my life. I'm pain free and could not be happier. Friendly and personable office team makes every visit comfortable and efficient. Could not be happier with Westfield!*
I love this place. My family and I have been coming here since it opened. My husband has a bad back and he comes every time he has a problem, they are helpful and they have good hours. My son after a shoulder injury went to a orthopedic and somewhere else for PT, after 1 month with no improvement, we had to come here. They improved and strengthened his shoulder and made it ready for rowing season. I've come here with sciatica pain, gone is a couple of months. I've come here after a car accident. I'm recently coming for a bum knee and I need to get it in shape in order to hike the Grand Canyon for my 50th Birthday. Caring & effective. They don't rush you, they take the time to understand where your pain is and they treat it. Love it.*
Dr. Todd helped me get through my first and only marathon. Not being a runner, he helped me with all of the aches and pains associated with the pounding on the back and joints!*
Dr. Carnucci is the best. Highly recommend!*
As a chiropractor myself I use dr Carnucci to care for my spine !! His staff is also wonderful and always provides a happy healthy experience. Westfield health is the best!!*
*These are real reviews written by our patients, however, results may vary from person to person
Schedule Your Appointment with Westfield Health & Rehabilitation
Call (908) 928-1000 or Click Below to Request an Appointment Online: