Migraine, Tension & Cluster Headache Center
Natural Treatments – No Medications!

Headache Treatment in Westfield, NJ
Dr. Todd Carnucci: Westfield Health & Rehabilitation
Headaches can cause debilitating symptoms:
Tension and Migraine Headache Treatment in Westfield, NJ: Headaches are defined as pain anywhere in the region of the head or neck. Headaches can cause long-term damage mentally and physically, and easily affects day-to-day life. About half of adults experience headaches at least every year, with tension headaches being the most prevalent.
Headaches are something that many people deal with, but it is not a necessary part of life It occurs as migraines, tension-type headaches or cluster headaches, which are all considered headaches but each have specific qualities in diagnosis.
Naturally reduce the symptoms
Dull aching pain in head and muscle aches
Pressure or pain in the front, top or sides of the head
Chronic fatigue
Irritability and disturbed concentration
Sensitivity to light or noise
Dizziness
Stop your headaches without medication:
Headaches commonly occur when spinal bones in the neck do not support the head properly. A misalignment causes irritation to the nerve structure and interference in the flow of nerve energy throughout the body. Stress and bad posture easily leads to chronic migraines, which why many people who work at a desk suffer from them.
By receiving the gentle and effective treatment of chiropractic care, you will have subluxations and stress removed from the spine. This decrease in misalignments will help to decrease or eliminate headaches! With chiropractic care, you get the natural approach for headache relief. Whether you suffer from tension headaches, migraine headaches, cluster headaches, stress headaches, anxiety related headaches, neck pain related headaches or cervico-genetic headaches, relief is possible.
Spinal decompression therapy for headache relief
Chiropractic treatment with spinal decompression is the health science that has been most successful in that it immediately goes to the cause of headaches, and in many cases halts the progress of a dangerous disease. Spinal decompression involves stretching the spine, using a traction table or similar motorized device, with the goal of relieving pain and increasing functionality in the spine which alleviates the symptoms of chronic headaches.
Stop headaches today naturally
With our experience in alleviating neck pain and headaches, you are sure to find your symptoms decrease after a few sessions. Give us a call today for a consultation at (908) 928-1000 and let our friendly chiropractic center help you today!
What Our Patients are Saying…
AMAZING SERVICE.they make me feel so comfortable and every visit is like a relaxing vacation! Definitely recommend.*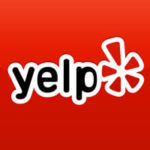 You are the best Dr. Todd.*
Dr Todd has changed my life. I'm pain free and could not be happier. Friendly and personable office team makes every visit comfortable and efficient. Could not be happier with Westfield!*
I recommend everyone I know to Dr. Todd – he's the best! Been going to him since I moved to Westfield 9 years ago, and he has treated me throughout all 3 pregnancies too.*
Dr. Carnucci has a really great practice. His staff is extremely friendly and took the time to make me feel like they truly cared about me. I grew up in Cranford and whenever I travel back home I make sure to stop to see Dr. Carnucci's for an adjustment. I highly recommend his practice to anyone who needs chiropractic care or physical therapy.*
Dr. Todd helped me get through my first and only marathon. Not being a runner, he helped me with all of the aches and pains associated with the pounding on the back and joints!*
This is a one stop wellness center.  Dr Todd is outstanding.  They now offer acupuncture ( I was a skeptic…no longer).  Their physical therapist is excellent. As needed you can get an appointment with several pain management specialists. The office staff is friendly and will try their best to make appointments to fit the lives of the busy man or woman.  They have the spinal decompression which will offer tremendous relieve to lower back pain, bulging  discs, herniated disc, and sciatica…and I am a walking testament to that.  I highly recommend this Doctor and the entire staff.*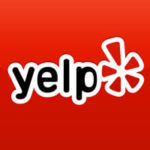 I am fairly new to the chiropractic world and it has been my absolute pleasure to be able to work with Dr.Todd. They have everything i needed under one roof, saving me two or three trips every visit. If you are looking for a group of caring and knowledgeable individuals that take the time to listen and understand your needs than this could be the practice for you just like it was the perfect fit for me. Just check out the website for yourself!  Thank you again Dr.Todd, if I could rate you more than 5 stars, I would.*
The healing that Dr. Todd and his staff have done not only for me but my family, my grandchildren ages 10, 9, 9 and 2, my daughters, my brother and mother of 82 is AMAZING.*
They have taken me in as a new patient and explained all the things going on with. New adjusting methods have given me relief I haven't had in awhile.*
*These are real reviews written by our patients, however, results may vary from person to person
Schedule Your Appointment with Westfield Health & Rehabilitation
Call (908) 928-1000 or Click Below to Request an Appointment Online: