Auto Accident & Whiplash Treatment Center

Auto Injury Chiropractor in Westfield, NJ
Dr. Todd Carnucci: Westfield Health & Rehabilitation
Get the care needed immediately after an accident:
Whiplash Treatment in Westfield, NJ: Dr. Todd Carnucci and the medical professionals at Westfield Health & Rehabilitation specialize in whiplash treatment for taking care of patients after a car accident. One in six car accidents usually results in someone getting whiplash, a potentially chronic and painful condition that can benefit from chiropractic care.
The body may not be able to feel the full extent of some injuries immediately after an accident. It is important to seek treatment to be checked for injuries that left untreated can exacerbate down the road and cause chronic issues in the long term.
Common symptoms result after an auto accident:
Neck pain or lower back pain
Tinging, numbness or pain in the limbs
Loss of range of motion
Dizziness, headaches or blurred vision
Trouble walking
Chiropractic care and other modalities aid in healing the body faster after an accident by balancing the nervous system:
Because the effects of whiplash are often delayed, receiving a full spinal analysis and posture screening after an accident is extremely important. It serves as the initial step to formulating a treatment program. Whether it is soreness or burning pain, chiropractic care can the body back in balance with corrective healing.
We help you heal with all natural therapies
Spinal Decompression
X-Rays
Acupuncture
Physical Rehabilitation Therapy
Cold Laser Therapy
Schedule an appointment now to prevent chronic pain after an accident
Having a car accident is a frightening and an overwhelming experience. Give our office a call today at (908) 928-1000 to schedule your complimentary consultation to see how we can help.
*We Gladly Accept Personal Injury Auto Accident Insurance and Treatment is Often Covered!
What Our Patients are Saying…
AMAZING SERVICE.they make me feel so comfortable and every visit is like a relaxing vacation! Definitely recommend.*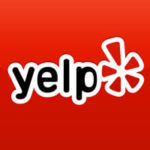 This is a one stop wellness center.  Dr Todd is outstanding.  They now offer acupuncture ( I was a skeptic…no longer).  Their physical therapist is excellent. As needed you can get an appointment with several pain management specialists. The office staff is friendly and will try their best to make appointments to fit the lives of the busy man or woman.  They have the spinal decompression which will offer tremendous relieve to lower back pain, bulging  discs, herniated disc, and sciatica…and I am a walking testament to that.  I highly recommend this Doctor and the entire staff.*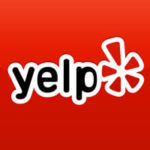 I have 2 health issues…IBD & an arthritic neck with some bad discs; probably too much time in front of a computer screen, and perhaps age too, although hate to admit that part. The first I cannot control – it comes and goes – but my neck belongs to this unit 100%…a caring, professional, diligent and most importantly, results-oriented group! Starting with my exercise routine, followed by the magic fingers of my physical therapist, and finally my session with Dr. Todd allows me to walk out of there, amazed with full motion in my neck. Tucked away in my bag, I have a new stretch band and a new series of exercises to keep me from locking up again. Highly recommended as this group stays ahead of the curve on the latest pain management technology and practices, keeping me a step ahead of my pain!*
let me give a HUGE thankful wave of gratitude for Westfield Health and Rehabilitation!! Shana my acupuncturist , after 5 awful years of being in pain with injuries and crazy new symptoms , tons of nerve burns, minor surgeries, useless highly addictive pain meds with terrible side effects, painful PT and all things unsuccessful, acupuncture has improved my life dramatically!
Shana is highly knowledgeable , well trained , excellent at what she does. She also is stellar with her bedside manner, actually everyone there is! To find a health practitioner that actually listens and is genuinely concerned about your quality of life in itself is priceless and makes a HUGE difference. By recommending homeopathic treatments, giving me the information to also add amino acids and other vitamins to my daily regimen is so beneficial. I notice small improvements. While I still have bad days, they haven't been as debilitating as I have had in the past! So a huge THANK you for changing and improving the quality of my life!*
I recommend everyone I know to Dr. Todd – he's the best! Been going to him since I moved to Westfield 9 years ago, and he has treated me throughout all 3 pregnancies too.*
Dr. Todd Carnucci is one of the most caring people I have ever met. My family and I have been patients of his for nearly 15 years. He and his staff are the best at that they do.*
Dr Todd has changed my life. I'm pain free and could not be happier. Friendly and personable office team makes every visit comfortable and efficient. Could not be happier with Westfield!*
Dr. Carnucci has a really great practice. His staff is extremely friendly and took the time to make me feel like they truly cared about me. I grew up in Cranford and whenever I travel back home I make sure to stop to see Dr. Carnucci's for an adjustment. I highly recommend his practice to anyone who needs chiropractic care or physical therapy.*
I am fairly new to the chiropractic world and it has been my absolute pleasure to be able to work with Dr.Todd. They have everything i needed under one roof, saving me two or three trips every visit. If you are looking for a group of caring and knowledgeable individuals that take the time to listen and understand your needs than this could be the practice for you just like it was the perfect fit for me. Just check out the website for yourself!  Thank you again Dr.Todd, if I could rate you more than 5 stars, I would.*
My husband and 3 boys are all patients. I highly recommend and trust Dr. Todd Carnucci.*
*These are real reviews written by our patients, however, results may vary from person to person
Schedule Your Appointment with Westfield Health & Rehabilitation
Call (908) 928-1000 or Click Below to Request an Appointment Online: